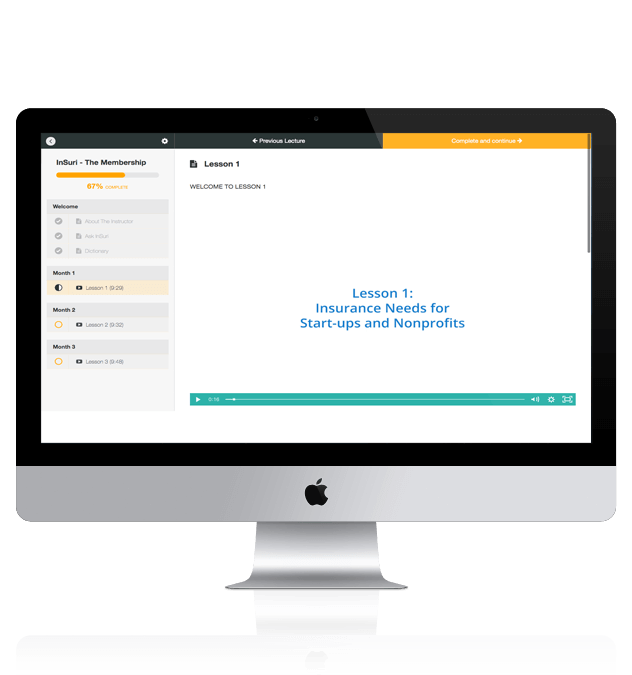 Try InSuri today and get:
✔️  Ask InSuri 24/7 Knowledge Help Desk
 ✔️ Premium library of videos and resources
✔️  Brand new training dropping every month
✔️  Proprietary Insurance Thesaurus
✔️  Monthly Live Q & A sessions with our Experienced Risk Professionals
✔️  Private Facebook community
How Does InSuri Work?
We help startups and non-profits to reduce risk and protect your assets BETTER than your average insurance brokers.
Your Coverage Shouldn't Be Left To Google Or Any Insurance Broker.
For the first time ever, risk management is accessible small business owners who don't have the resources of Fortune 500 companies.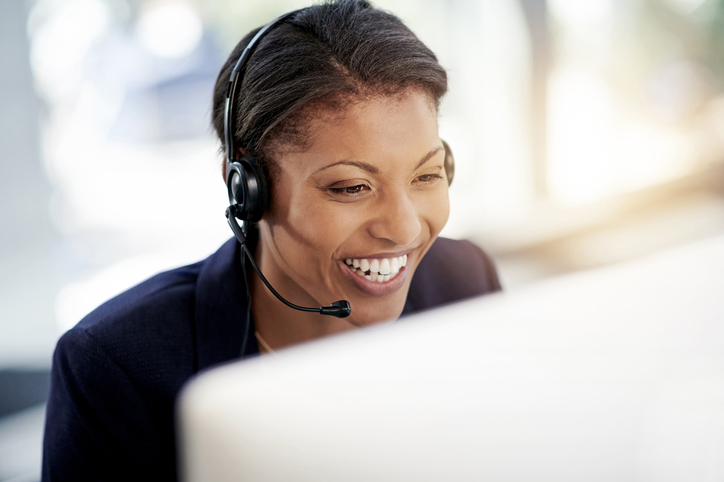 ✔️ We understand entrepreneurship and the over-changing terrain of growing a business in today's market.  
✔️ We'll help you understand potential risks you might be putting your business in right now, and where you should protect your business moving forward. 
✔️ We'll take the time to understand your unique business, and your future vision so your business and your assets are fully protected. 
The best part? 
For a crazy-low monthly fee, getting your own Risk Management professional on your side is easy, economical, and can literally save you thousands of dollars.
Flat Pricing, No Contract. All For Less Than A Cup Of Coffee A Day.
Discount Pricing Available For The Next 5 Days Only!
Premium library of videos and resources to meet every start-up to medium sized business needs.
Brand new training dropping every month into the membership site to help protect your business.
Proprietary Insurance Dictionary to never be confused about "insurance lingo" again.
Monthly Live Q & A sessions with our Experienced Risk Professionals to resolve your insurance questions.
Private Facebook community of like-minded business owners to share knowledge and grow with.
Knowledge whenever you need it, no matter your schedule.
---
Gold
$37
/month (Regular $97/month)
Cancel Anytime
Enroll
Everything included in the Gold level, PLUS:
Full Analysis of your business with our Expert Risk Manager.
Unlimited email support to answer your insurance questions to guide you during critical times of growth or scaling.
---
Platinum
$97
/month (Regular $197/month)
Cancel Anytime
Enroll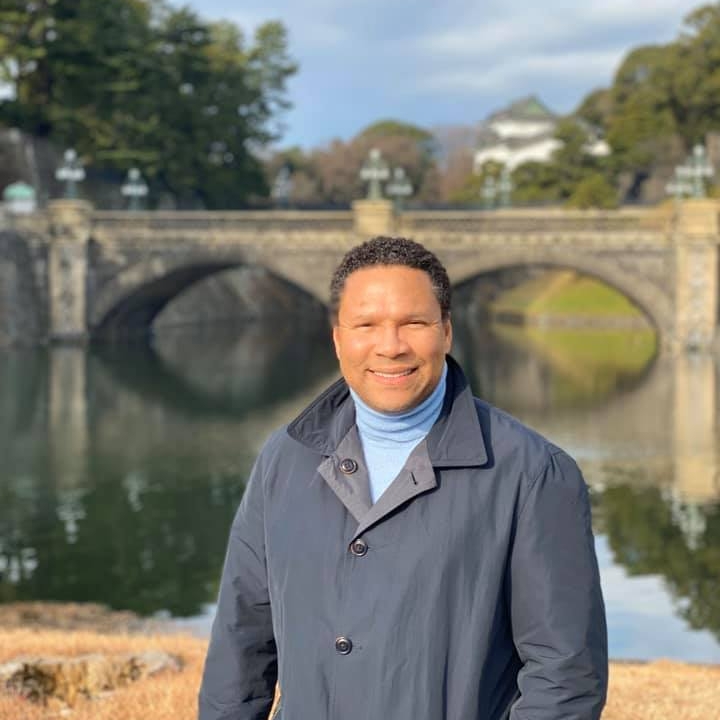 Hi, I'm Tommie Pegues.
For over 2 decades, I've served with Fortune 500 accounts with extensive experience in corporate risk management, brokerage, claims, and underwriting.
After helping many clients, I realized so many of them did not have access to information that would help them make informed decisions. In the fast paced world of entrepreneurship, this could have led to costly or even fatal mistakes. 
I'm on a mission to equip business owners with the resources to grow and scale without gambling their assets. 
Whether you're a startup or an established business, my goal is to now extend my knowledge to provide best-in-class service to all businesses from start-ups to large businesses. 
See What Our Clients Are Saying
Owning several businesses in NYC Alone is a task on its own. Nevertheless Seeking the correct insurance can be quite a challenge. I was up for renewal soon and wasn't very satisfied with my broker at the time, searching the web I found INSURI. There web page seemed very clean, professional and direct.

The next day I got in touch with them and as of that moment I had a good feeling these people meant business. I was educated on insurance in general, I had been overpaying for years. I was paying for excess coverage, business interruption and a very high maximum coverage that I never really needed based on my business type.

INSURI Is my go to company when It comes to insurance, I am very pleased to have found this company. They are awesome, will Definitely recommend to others.
Rafael Garcia - Business owner

Risk Management Procedures
We'll work with you to craft your coverage that fit the way you run your business.

Coaching & Guidance
Full remote risk support, available to help by help desk and live calls. Consider us an extension of your team.

Resources At Your Fingertips
Our membership guides you in understanding and managing risk easily and securely.
Frequently Asked Questions.
I'm not sure if this is right for me.
We want to make sure you're making the right decision for your business. Send your questions to ask(at)insuri(dot)com and we'll be happy to help you decide if this is right for you.
Will my monthly rate ever change?
By joining now, you'll grandfather in your monthly rate for as long as you're a member! No surprise fees and you can cancel at any time.
Do you provide insurance coverage as well?
We do! As a member, you'll have world-class knowledge at your fingertips, and the option to purchase the most ideal coverage for your business. You'll have the information, resources, and coverage to help you grow and scale safely.
I have a ton of questions. How will you support me?
InSuri's world class Risk Management professionals are available as soon as you join! Post your questions on our AskInsuri help desk, and we'll get back to you within 24 hours to guide you on your next steps.